Jun 4, 2021 09:27 AM Central
Emily Cleghorn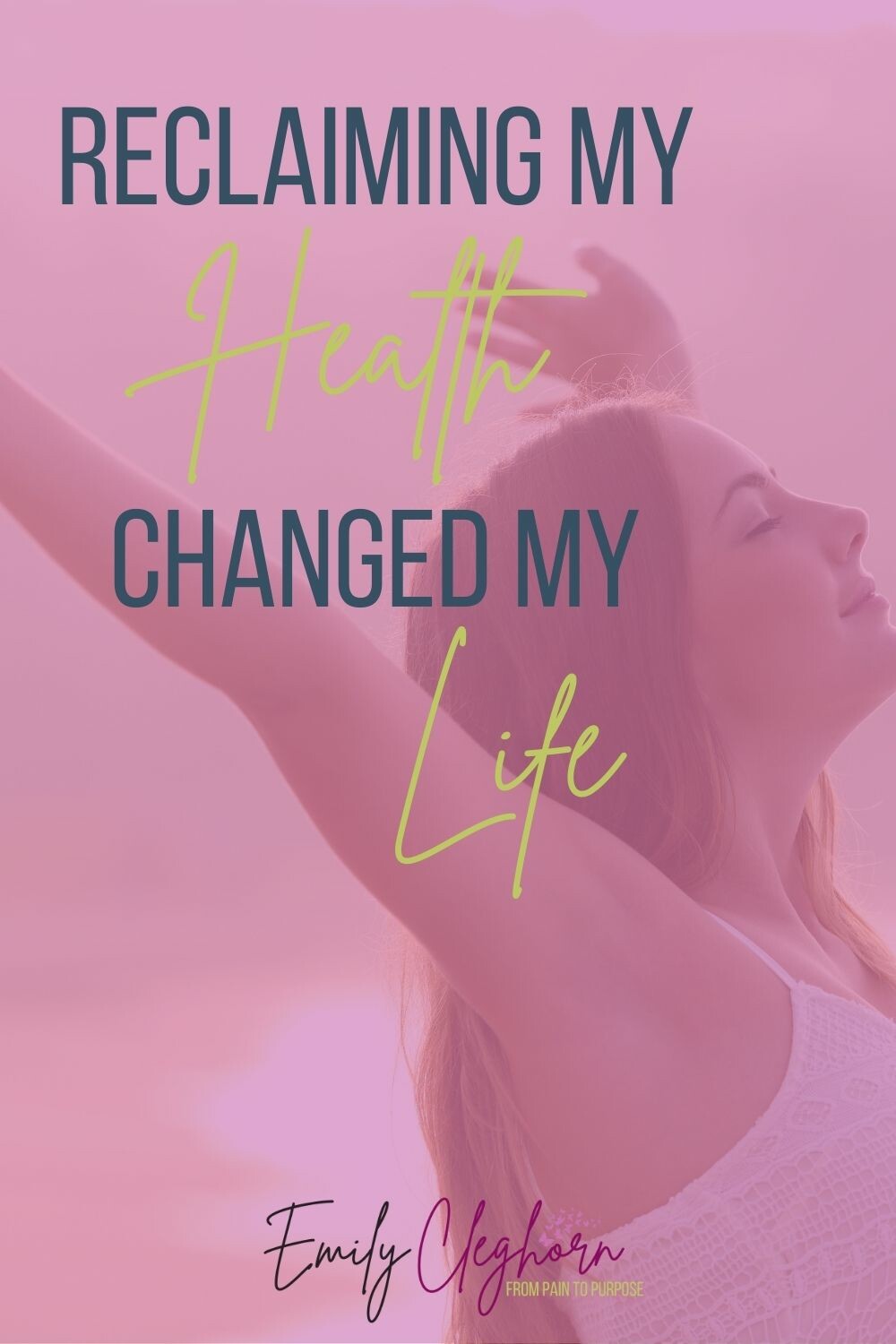 Reclaiming your Health isn't as challenging as it might seem

I've been feeling very reflective lately with one chapter of my life ending and another just beginning.

7.5 years ago, I made the bold move to leave the large majority of my family and move 5600km away to a place where I knew no one but the opportunities for work where greater.

At that point, I thought that work was the reason for this move. However, now I know that it was so much more than that.

It was an adventure in reclaiming my health and coming into my own.

When I moved, I was 24 but my health was more like someone in their mid-40's. I was on stomach medication, birth control to regulate my cycle, inhalers to control my asthma and I felt awful a large majority of the time.

I believed that when I had something wrong with me that I needed to go to the doctor because they could fix it.

Over the course of the last 7 years, my view has shifted. I no longer hold western medical doctors as 100% the only medical professional one requires. This view has been formed from my own experience of doctor's dismissing me, the real expert on my body (which doesn't always function in the textbook definition). Instead, I see western medical doctors as 1 piece of the health picture.

I have learned a lot about how my physical health has been determined by my mental and emotional health. The human body has been designed in a very complex and genius way in that all the systems are interconnected and more often than not, it's not a straightforward answer.

I've learned that there are no quick fixes. There are bandaids but they don't solve the problem and will likely result in something else going haywire in an attempt to get you to listen.
All of this to say, it has been an amazing adventure to date and part of the reason why I have certified as the health and life coach. If you would like to begin your journey and you're not sure where to start, I would be thrilled to help you out. Hit the button below to come hang out in the "Becoming Authentically YOU: Healing the Body to Heal the heart" community to get access to all my free content and other exclusive deals!



Give me access now!
If you liked what you just read and you'd like to get weekly updates directly to your inbox, be sure to register for the Weekly Rise Up newsletter!
You'll get insider info on new podcast episodes, blog articles and much more!
Subscribe Here