Feb 4, 2021 10:57 AM Central
Emily Cleghorn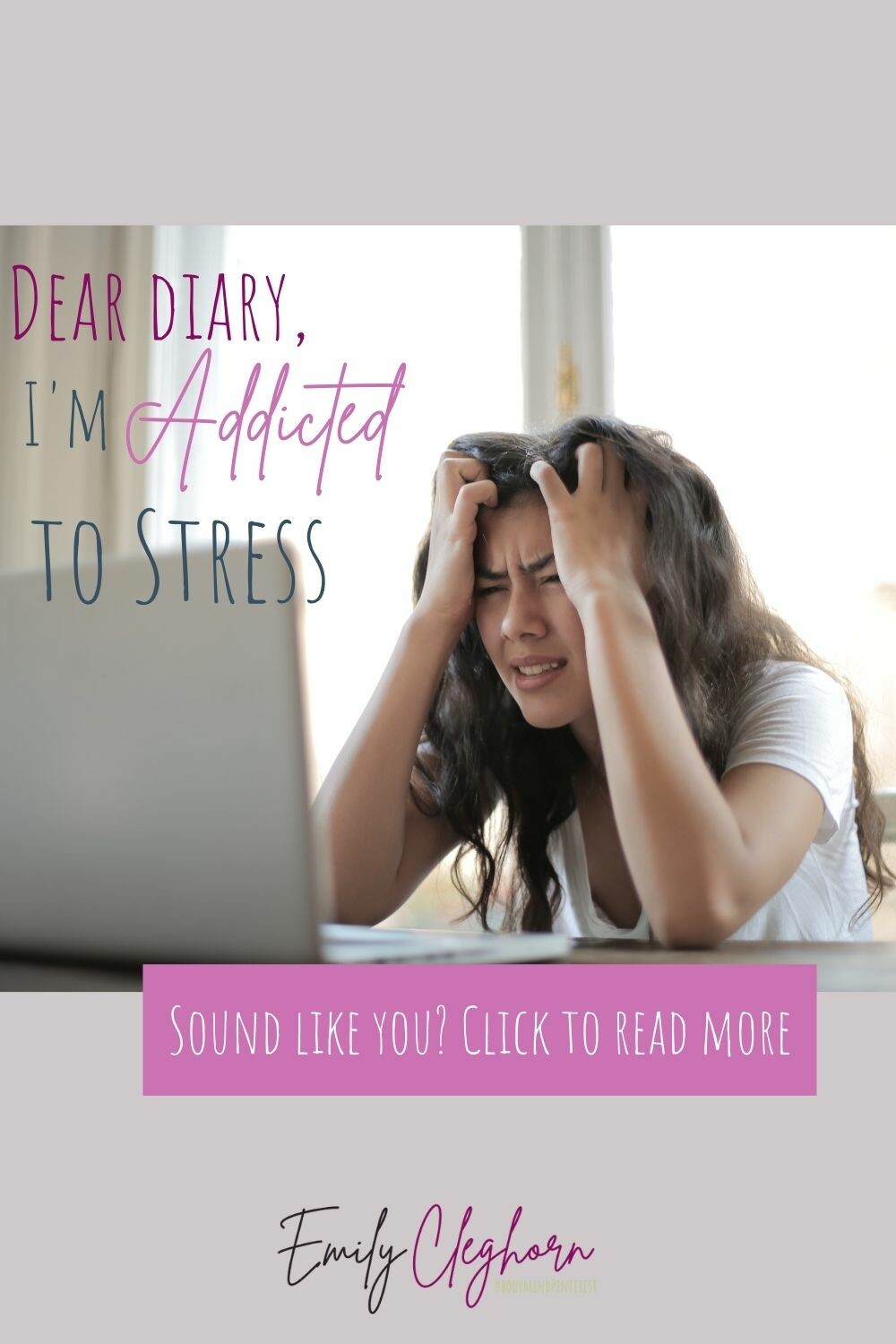 I was asking a friend to help me narrow down the goals that I set for myself over the next 6 weeks. She had asked me what I was considering so, I listed them off. She helped me talk them through and at the end of our conversation, she made an observation. She said, " you have a habit of spreading yourself too thin... why do you do that?"
At first, I brushed it off by saying "it's just how I am" which she didn't buy. So I tried explaining that I get bored quickly if I don't have a bunch of different things on the go at the same time.
This is completely true but she wasn't letting me off the hook. So, I sat there in thought until it came to me.
"I'm addicted to stress?" I questioned
She agreed.
I guess even with all the work I've done reclaiming my life, I am still a work in progress... but that will always be true. I will always be a work in progress.
So, you may be wondering, how is someone addicted to stress?!
Well, it's the chemicals that your brain produces that are actually the addiction but when you've lived in a high stress environment for a prolonged period of time, your body begins to become desensitized to the chemicals. If this happens for long enough, you actually become dependent on those chemicals to function.

This is the category, I have realized I am in. I have become dependent on those stress hormones to function. Without them, I feel like my world is going haywire and my anxiety flairs up to create a "calm"… I use that term loosely because it's not at all calm.

At this point, I don't have all the answers on how to correct and heal from this addiction but I do know where to start, which is huge. I can also say that if this sounds like you, you aren't alone and I'd like to invite you on this journey with me.

I have created a community on Facebook of women who are ready to reclaim their lives as their own- body, mind and Pinterest. This is a community all about nourishing our WHOLE selves. It's a place where we aren't just mom or the spouse or the caregiver. It's a community where we are vibrant women creating the lives we have been dreaming of. You're invited! The more the merrier! The green button below will take you there.

Join the Community