Oct 8, 2020 03:21 PM Central
Emily Cleghorn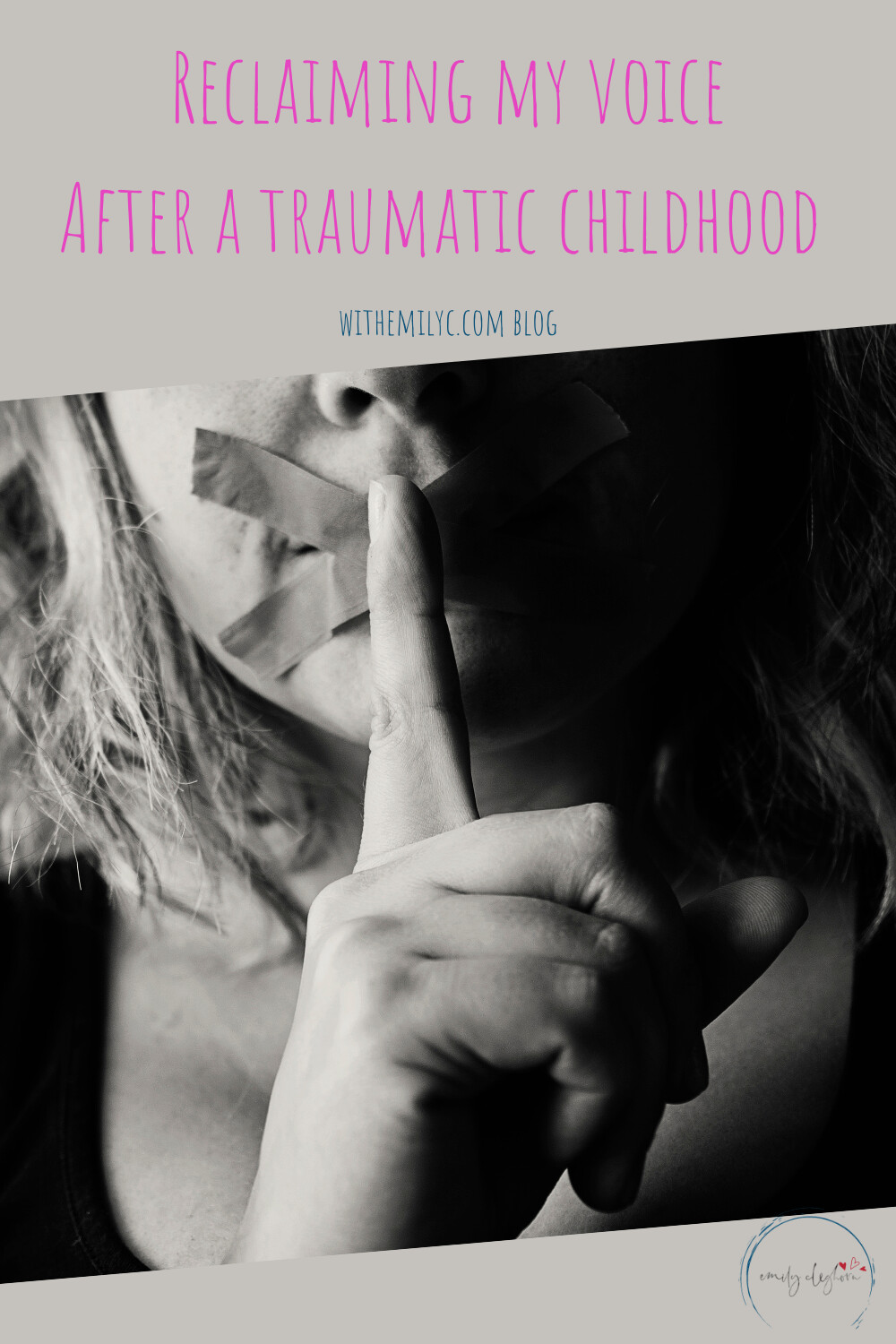 "Children should be seen and Not heard"


Have you ever heard that expression? 

I
remember my grandma saying that was the belief of the older generation when she was growing up. 

When she told me this I was in complete disagreement. Even as a teen, I knew that my voice as a young person was valuable. 


As an adult, I have experienced this. Being treated as a child whose opinion isn't worth anything. 


Truth be told, I've felt this way for the majority of my life.

I have struggled hardcore with speaking up for myself, speaking up for the things I believe in because there is almost always someone standing right there, waiting to tell me I'm wrong. 

I
'm a work in progress but I have learned so much on this journey reclaiming my life after my traumatic childhood.

There are 3 things that have really stuck with me lately… 


1) everyone is entitled to their opinion 


3) to be witnessed in my truth, is to be loved… therefore, holding back my opinion is a disservice to myself and everyone else. 


The fact is, is that everyone has a different truth based on their own experience. That's okay. 


After a childhood and young adulthood of being told that your opinion doesn't matter, it takes time to come out of your shell and embrace your voice.

This sent me on a mission.. how was I going to do this!? Is there a cheat sheet? 


Well.. there wasn't! It took me a while to put all the things I learned together but I've done and I created a program that walks you step by step through reclaiming your voice (and your life, for that matter) after a traumatic childhood.
It's called

"Rising from the Ashes: 90 day program"

. There's no cost to it but I know that it will help you change your life for the better if that's what you're going for! If that sounds good to you, start your journey
now
!
If you liked what you just read and you're wondering how you can begin your journey, come hang out in the
Becoming Authentically YOU: Healing the Body to Heal the Heart
community!

It's a community for women who are sick of not feeling well, sick of feeling hopeless and powerless in their own life.

It's for women looking for a safe place to step into their best, most confident self.